Where to Go for the Best Breakfast in Denver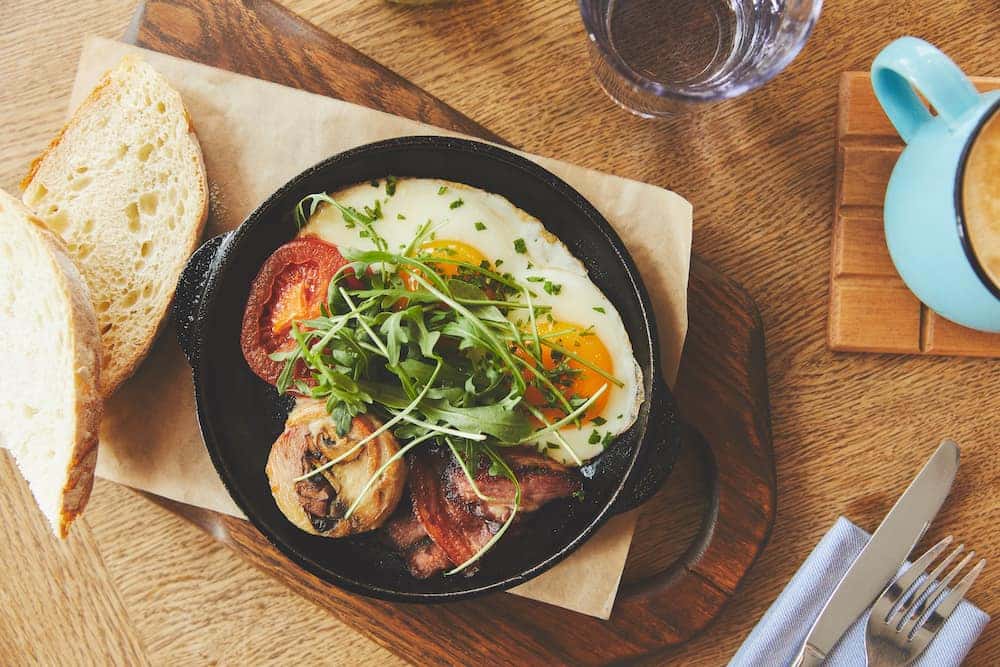 Breakfast is the most important meal of the day, at least it is to us. If you agree, then we've got a list for you. Our picks for the best places to get a bite to eat and start your day off right. Whether you like light fare or want to dive into something hearty, there's something on this list to feed your inner foodie.
Bacon Social House
As the name implies, these people know a thing or two about bacon – and everything else you could possibly want for brunch. Choose classics like cheddar-bacon biscuits and gravy or Eggs Benedict or go for something unique like the bacon tots or bacon Cobb salad. If it's bacon you want, this is the place to be. The flagship location is located in Denver, but they'll be opening new locations in Littleton and Westminster soon.
Location: 2434 West 44th Avenue, Denver, CO
Hours: Monday – Tuesday, 7:30 AM – 4:00 PM; Wednesday, Thursday, Sunday: 7:30 AM – 10:00 PM; Friday – Saturday 7:30 AM – 10:00 PM
Breakfast King
How can a restaurant named Breakfast King be anything less than the perfect spot to drown your sorrows in gallons of maple syrup atop fluffy, decadent pancakes? It's a down-home diner with a vintage feel that never lacks for a friendly face and a full cup of coffee. It's the perfect kid-friendly place to enjoy a bite with the family before heading out to see what mischief you can make together.
Location: 1100 South Santa Fe Drive, Denver, CO
Hours: Monday Sunday, 24-Hours
Lucile's
For something a little closer to home, consider Lucile's in Fort Collins, near the Loveland Municipal Airport. They specialize in Cajun and Creole food but make a mean brunch with biscuits that have their own cult following. Come for the beignets and come back for the friendly service and reasonable prices.
Location: 400 S Meldrum St, Fort Collins, CO
Hours: Monday – Friday, 7:00 AM – 2:00 PM; Saturday – Sunday 8:00 AM – 2:00 PM
What are Your Favorite Breakfast Spots in Denver?
If you're itching for a tasty way to start your day, hit one of these recommended eateries from your local Honda dealer. And let us know in the comments below if we missed you're favorite spot!
---
More Local Tips
If you missed the Fort Collins Foodie Walk, or you just want to grab a bite that's a little closer to the Loveland area, then check out our suggestions for the best places to grab some Sushi in Denver, and enjoy something fresh tonight. Izakaya Ronin A unique tri-level sushi restaurant that features a traditional…

Breakfast is the most important meal of the day, at least it is to us. If you agree, then we've got a list for you. Our picks for the best places to get a bite to eat and start your day off right. Whether you like light fare or want to dive into something hearty,…

Traveling north from Longmont, you'll pass through the town of Loveland home of the Devil's Backbone open space, a stunning rock formation resembling a dragon, rising up from the grasslands of Larimer County. Go a bit farther north, and you'll find yourself in Fort Collins, whose stunning historic district boasts a vintage trolley, homes that…